DISH Versus DIRECTV
The DISH vs. Directv Comparison Guide
June 21, 2023 – 03:51 pm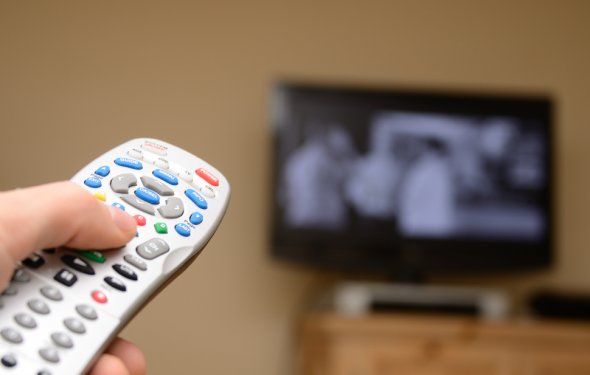 The above compares the regular, non-promotional pricing for DISH and DirecTV.
What you get with DISH that you don't with DirecTV:
DISH wins versus DirecTV in the price category. As you can see (pictured right), DirecTV loses this comparison pretty handedly. One of DISH's most popular packages, America's Top 120 is $64.99 per month. DirecTV's CHOICE package is $74.99 per month.
Why is Directv more expensive? Do they offer more than DISH?
DirecTV promotes the argument that they offer you more than DISH does and that's why they're more expensive. There are several ways to measure value, and that will be different for everyone, but a good benchmark is: number of channels per package, and cost per month. Let's look at some examples.
Example (1): Two popular packages. Every day prices-no promotions.
DISH's America's Top 120 channel package includes 190+ channels and costs $64.99 per month. DirecTV's Choice package includes 150+ channels and costs $74.99 per month.
Example (2): Same packages as above, but this time with a two-room HD-DVR system. Everyday prices-no promotions.
DISH's America's Top 120 channel package includes 190+ channels and costs $86.99 per month. The math: America's Top 120 ($64.99) + Hopper receiver ($15) + 1st TV fee ($0) + Joey for 2nd TV ($7) = $86.99 per month. Directv's Choice package includes 150+ channels and costs $103.99 per month. The math: CHOICE ($74.99) + Genie Receiver ($15) + 1st TV fee ($7) + Mini Genie for 2nd TV ($7) = $103.99 per month.
The examples like this hold true for virtually every side-by-side comparison. DISH and Directv both offer a bunch of channels and whole-home HD-DVR. The difference is that with DISH you get slightly more channels, a better HD-DVR (called the Hopper) and pay less every month.
DISH Hopper vs Directv Genie
The battle of the whole-home HD-DVRs. Who wins?
How does DISH HD and HD-DVR receiver upgrades compare to DirecTV's?
Above we talked about package pricing. That argument is straight forward: DISH costs less than DirecTV. When you start comparing the HD receiver upgrades, HD service, and the different HD-DVR offers, like the Hopper or the Genie, then the argument becomes more nuanced. In other words; it's not as straight forward. In this section we will do our best to frame those subtle differences in a way that helps you determine which offer is best for you.
Both DISH and DirecTV have several HD, HD-DVR, and equipment upgrades:
HD Service: DISH's offer versus DirecTV's offer.
DISH's offer: HD service is free for life. Agree to the contract, and AutoPay billing, and that's it. Any HD receiver will work and most of the most popular programming packages qualify for this.
DirecTV's offer: HD service is free for 24 months, but with several conditions. Besides the basic stuff, like a contract and autopay, you have to order a DVR receiver in order to get free HD service. If you don't want DVR, then HD service is $10 per month from day one.
HD service is not free with DirecTV unless you order a DVR receiver.
FREE HD Receiver upgrades (non DVRs): DISH versus DIRECTV
DISH offers up to three non-DVR, HD receiver upgrades free (more on DVR offers below). The HD free for life promotion with DISH does not require that you order an HD-DVR.
DirecTV offers up to four non-DVR, HD receiver upgrades for free. HD service is not free with DirecTV when ordering non-DVR HD equipment. If you order an HD-DVR as one of your receivers, then you no longer get four HD receiver upgrades for free: every subsequent receiver incurs an upgrade fee (minimum of $99). This policy is likely in place to force new custoemers into the Genie receiver system, which we'll talk about later.
DVR and HD-DVR Receiver upgrades (this deserves its own section).
Introduction to DVR offers
Both DISH and DirecTV have two types of Digital Video Recorder (a.k.a., DVR) receivers: regular HD-DVRs, and Whole-Home HD-DVRs. The difference is exactly what it sounds like. The regular DVRs are designed to deliver DVR to a limited number of TVs in the home while the Whole-Home DVRs are designed to deliver DVR to all of the TVs in the home. Both companies have separate offers for each type of DVR.
Regular HD-DVR Receivers and Upgrades: DISH vs DirecTV
DISH offers one free HD-DVR receiver upgrade. The DVR service is $7 per month and the HD service is free for life. DISH has two different HD-DVR receivers. One is the ViP 722k, which is a two-room HD-DVR, the other is the ViP 612, which is a single-room HD-DVR. You can use this receiver upgrade and still get two additional non-DVR HD receiver upgrades for free.
DirecTV charges an upfront fee of $199 when ordering the regular HD-DVR. This receiver operates one TV. They do not charge a monthly fee for the DVR service on this type of receiver.
Whole home HD-DVR promotions. DISH's Hopper and Joey vs. DirecTV's Genie
This comparison probably deserves its own webpage, but for now, we will describe the two offers for you briefly and cut right to the chase.
DISH offers one Hopper and three Joey's as free receiver upgrades. Hopper DVR service is $15 per month. HD service is free for life. The Hopper receiver fee is included in your channel package price, and each Joey is $7 per month and has full HD-DVR access via the Hopper. This free upgrade will service up to four TVs and can record up to 16 HD channels simultaneously (requires a Super Joey). The Hopper 3 (the newest Hopper) comes 4k ready. This is ultra high definition.
Source: www.satellitesolutions.com
Triplett SatAlign 2 3275 Digital Satellite Signal Strength Meter with Tone for DISH and DirecTV


BISS (Triplett)




Sensitive MMIC Meter Amplifier, works with DISH and DirecTV satellite dishes; not compatible with SWM units
Fast response speed adjustments
Analog meter for easy readout and audible tone changes pitch with signal strength
Expanded scale meter for precise alignment
LED power and polarization indicators
YarMonth BRAND NEW DIRECTV/DISH HDMI CABLE 6FT


PC Accessory (YarMonth)




HDMI Licensing, LLC. Adopter, HDMI ACT 1.4 Certificated
Brand new YarMonth high quality gold plated Version 1.4 HDMI cable with Ethernet.
High Speed HDMI Cable, 1080p (Full HD) Supports 3D - Audio Return Channel - 4Kx2K - 1440p - 1080p - Blu-Ray - PS3 - XBox 360 HDMI to HDMI¡£ Supports full 1080p HD...
99.9% Oxygen Free Cable for Minimum Signal Degradation, ROHS Compliant
Suitable for devices such as 3D TV s, DVD Players, PS3, xBox, and Blu-Ray Players
Dish Network HD 222 Dual Tuner Receiver


CE (Echostar)




HD Dual tuner with Picture in Picture
2 tv output 1-HD 1- Standard

Dish 4K Joey Client for Whole Home DVR


CE (Dish)




For use with the Hopper with sling 3 (Third Generation) ONLY
Uses MoCA 2.0 and 1.1 technology to connect to the Home Video Network for satellite programming and DVR services via a HOPPER 3TM or Hopper with Sling®
Mounts on a wall or flat surface for spacesaving convenience. Designed to fit behind wall-mounted 4K TVs, even in some of the most challenging scenarios
First Joey with native Bluetooth support. Ultra-slim design
State-of-the-art image decoding. H.265/HEVC enhanced compression decoding to support 4Kp60 10-bit video format (excluding graphics), in addition to MPEG-4 and MPEG-2

TV Antenna, AVANTEK Amplified Digital TV Aerial Indoor Freeview HDTV Antenna with 50-Mile Range Signal Booster, AR-F14


Speakers (AVANTEK)




This 50-mile range HDTV antenna allows you to watch your favorite TV shows without the need for expensive cable packages or satellite dishes by capturing the stunning...
Features a built-in low noise and high gain booster which ensures stunning picture and sound reception; supports both UHF and VHF bands; can be powered by USB cable
Installation is easy, fast, and requires no additional tools! Simply connect the antenna to the TV or set-top-box using the coaxial cables, perform a simple channel...
Ultra-compact design and 5-foot coaxial cable offer outstanding flexibility in placement; Can be lay flat to receive multi direction signals or stand on flat surface...
NOTE: In case you are not receiving specific channels or the reception is poor, it might be because the TV may not be in the correct mode and not scanning the channels...
Related Posts