Dish Hopper VS Genie
DISH Hopper® vs DIRECTV Genie HMC (Home Media Center)
April 14, 2016 – 11:51 am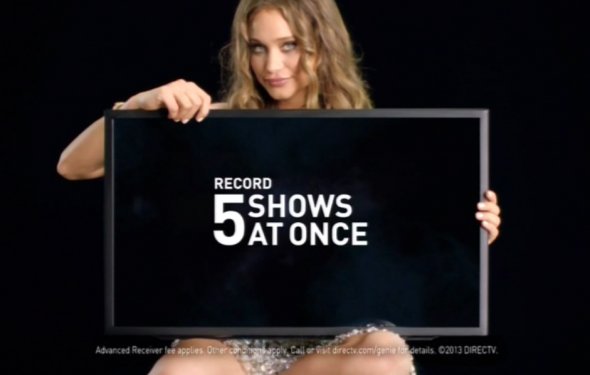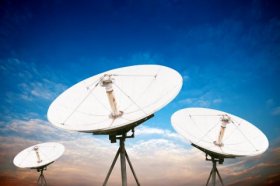 DISH Hopper Basic DVR Features
The DISH Hopper is DISH's answer to the whole-home media center. The Hopper has basic DVR features that allow you to pause and rewind live TV. It also allows you to record any TV show.
Many DVRs have some pretty tight limitations on how many TV shows you can record at once. With the DISH Hopper, you can record up to 6 shows at once, a pretty big improvement over a lot of the more basic DVRs. According to the DISH website, however, your 6 shows are limited to selections from your 4 included local channels and then any 2 additional satellite channels.
DISH Hopper Upgrade
DISH Hopper software has been upgraded to improve user experience. With the new software update, the Hopper DVR enables users to take part in a program in-progress so they can skip back to the start of the show they are watching. As long as content of the show is in DISH's VOD library, this is a possible task.
Binge watching is now possible in the DISH Hopper upgrade. Once a subscriber has finished watching a linear TV or VOD series episode, he or she will receive a pop-up window where they can easily transition to the next installment of the series, provided that the show exists in the catalog of DISH VOD or it has been recorded on their DVR.
The last added feature to the upgrade enables viewers to easily decipher hard to hear and inaudible dialog with the help of closed-captioning. This new feature enables users to simply press a green button on their remote to activate one time closed captioning usage.
DISH Hopper Prime Time Features
With the DISH Hopper, you can customize your prime time viewing experience. You can automatically program the Hopper to record your favorite prime time shows so that you don't have to remember to record them every week.
The DISH Hopper also has the unique PrimeTime Anytime feature that allows you to watch prime time shows as late as 8 days after their original airing date. You can select up to 3 hours of prime time content for later viewing. You can also permanently save some of your recorded content. The Primetime Anytime recordings do not count against your total DVR capacity.
Finally, on certain major networks you can skip commercials during prime time hours with a feature called AutoHop. These channels include ABC, CBS, FOX, and NBC. This is only for pre-recorded shows in the Primetime Anytime feature.
DISH Hopper Streaming Features
You can also use your DISH Hopper to stream On Demand shows through an Internet broadband connection.
In addition, you can instantly connect your other devices like smartphones, tablets, and computers to your Hopper so that you can use your smartphone to change the channel, or your tablet to record a show.
The DISH Hopper now comes with a built-in Slingbox which gives you the TV Everywhere service so you can watch satellite TV from any device and from any location as long as you have an Internet connection, so you can travel and move about without missing your favorite shows. DISH also upgraded their DISH Hopper recently to a new 1.3 GHz chip, so it runs much smoother. In addition, the built-in Slingbox is now deeply integrated with the DISH Hopper DVR, which makes usability simple, and also allows users to stream video to their iPad and tablet devices.
The Hopper and the Joey
Joeys are additional receivers that you would use to connect additional TVs to your Hopper. For example, if your main TV is in your family room, you can connect this TV to your Hopper. Each additional HD TV would need a Joey. So, if you have a TV in your bedroom, one in your child's bedroom, and one in the kitchen, you can connect each of these TVs to a Joey which will connect them to the Hopper.
With a Joey, you can watch and record separate TV shows in different rooms, or you can start watching a show in one room, pause it, and continue watching in a different room.
If you want to use the Hopper for your home media center, you will need a Joey for each additional HD TV.
Additional Features
The Hopper has 2 terabytes of data which equals about 2000 hours of recorded TV. This is an unprecedented amount of data storage for a home media center.
Source: www.myrateplan.com
Melissa & Doug Let's Play House! Wash and Dry Dish Set


Toy (Melissa & Doug)




Set of play dishes and utensils with a play washing up set
Includes 4 place settings (cups, plates, forks, spoons, knives) plus squeezable soap bottle, mesh-covered sponge, and metal drying rack with utensil insert.
24 pieces
Use with a play kitchen or as a stand-alone play set
Great for sorting, matching, hand-eye coordination, social skills, and communication skills.
Fashionable Style Case Cover Skin Series For Iphone 5c- Satellite Sky Communication Dish Space


CE (flyinghouse)




Designed to fit iphone 5c.
Fashionable style case cover skin series for iphone 5c- satellite sky communication dish space protect your phone from any damage,avoid dust
Great service
Easy installation
A good choice for gift
1953 Advert Dish RCA Radio Corporation America Communication Tower Microwave - Original Print Ad


Entertainment Memorabilia (Authenticated)




Product Type: Original Print Ad; Monochrome
Grade: Very Fine ++
Dimensions: Approximately 6 x 8.5 inches; 15 x 22 cm
Authentication: Serial-Numbered Certificate of Authenticity w/ Full Provenance
Packaged in custom sleeve w/ archival black board (great for display, gift-giving, and preservation)

Dish Network IR Remote Control 123475322-AA


Speakers (EchoStar Communications Corporation)




EchoStar Communications Corporation
IR Remote: 123475322-AA
Made in Philippines

Ceramic Story Classic Kitchen Dish Towel,Professional Tea Cloth,100% Natural Cotton,Super Absorbent, Set of 2,11"x8" (Green)


Home (Shanghai Liyonghe Culture Communication Co., LTD)




Made of 100% pure cotton and super soft
Thick and extremely absorbent dish towel
Perfect to dry glassware, cookware and anything beyond the kitchen
Not shrink and durable for daily use
Related Posts