Television and Internet providers
Television and Internet provider WOW targets Tampa commercial customers
October 5, 2016 – 05:54 pm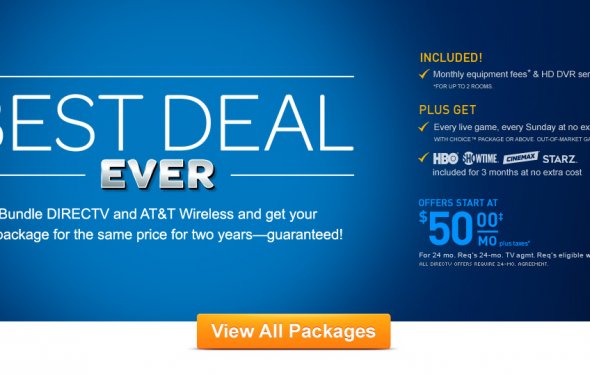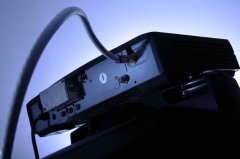 A new television and Internet provider is dipping its toes in the Hillsborough County market.
WOW, a provider with its headquarters in Colorado, in recent weeks has begun offering commercial Internet, data and voice services in eight buildings in downtown Tampa, the company's first Hillsborough foray, the company confirmed Tuesday.
The company already provides business and residential service in parts of Pinellas County, where it has more than 33, 000 customers.
Steve Pozil, WOW vice president and general manager for Florida, said the company — its full corporate name is Wide Open West — is now spending $20 million to upgrade and expand its Tampa Bay network and wants eventually to expand into Hillsborough's residential marketplace.
"We are always looking for expansion opportunities, " Pozil said. "I can't really give you a specific time frame or where we will be expanding. … It's kind of a work in progress."
While a relatively tiny player in the telecommunications industry, the company may find fertile ground in the Tampa Bay area given the troubles that have faced Frontier Communications after that company took over Verizon's landline phone, TV and Internet assets in Florida. Many Frontier customers have reported severe service outages and other issues since the April 1 transition.
Charter Communications' takeover of Bright House Networks last month, however, apparently has generated few customer complaints.
Pozil said WOW has looked to expand its share of the Tampa Bay market after Frontier's troubles. But he declined to criticize Frontier because of its problems.
"It's quite common any time you have an acquisition of another company … whether it's up on the front side in the very beginning of the merger or throughout their transition, it's very, very common to experience (service) disruptions, " he said.
In a news release, the company said the $20 million "investment enables the company to compete more effectively and continue to grow in the area at a time when industry consolidation may cause some disruption and limit consumer choices."
Frontier officials offered WOW something of a welcome.
"This has been a competitive market since 1999 and it's only gotten stronger since then, " Frontier spokesman Bob Elek said via email. "Competition makes every company better while benefiting the customer. We are confident that (Frontier's) network stands alone when it comes to reliable broadband speed. . . . HD-TV picture clarity and crystal-clear telephone service, allowing Frontier to meet however many competitors there are in the market and win."
WOW has about 60, 000 customers in Florida and more than 780, 000 in the Southeast and Midwest.
In the St. Petersburg-Tampa-Sarasota market area in early 2015 for video only, Bright House boasted about 908, 514 customers, Verizon FiOS 393, 928 and DISH satellite about 114, 768. At that time, WOW had 12, 324 video customers in the same area.
Enterest Ultra Slim Flat Profile RJ45 Cat 6 Flat Ethernet Cables With High-Speed For Computers / Modem / Smart Televisions / Router / LAN / Printer / MAC / Laptop /PlayStation 3/4/Xbox (49.2 feet)
PC Accessory (Enterest)
The Enterest Cat 6 Flat Ethernet cables are perfectly flexible when run underneath the carpets,walls, or bent in the plane of its thin cross-section such as doors...
Ultra Slim and Flat Profile, Higher Speed, More Reliable , Designed for Home and Office Network
This specially designed Cat6 Flat Ethernet cables makes it easy to fit between spaces, improving the look of your home or office.
Cat6 Ethernet Network cable guarantees high bandwidth, high-speed data transfer for server applications, cloud storage, video chatting, online high definition video...
Compared to the Cat 5e network Ethernet cable, Cat6 Flat Ethernet Cables are faster,the same price as Cat5 Cables.
TRENDnet TEW-817DTR AC750 Wireless simultaneous dual band Travel Router, 2.4/ 5 Ghz for Netflix, Comcast, Chromecast, Gaming, TV, PC, Smartphone, One-touch Network connection WPS for Security Plug and Play, Travel Size, WISP, Router, AP, Repeater Mode, North America/Euro/UK plugs included


Personal Computer (TRENDnet)




AC750: 433 Mbps WiFi AC + 300 Mbps WiFi N bands that supports Router, Wireless ISP (WISP), Access Point, and Repeater modes
This compact device comes with interchangeable power plugs (North America, Euro, and UK) makes it perfect to take on the go while saving you on hotel Internet fees...
Seamlessly stream your videos, photos, and music to your connected smartphones, TVs, media players, TV stick, and other DLNA devices by instantly converting a wired...
Connect to an existing wireless network, create your own secure Wi-Fi network with this device s pre-encrypted WiFi
TRENDnet s Industry-leading 3-year warranty and unlimited 24/7 technical support
Networks WiFi AC and N devices while on the go
AC750: 433 Mbps WiFi AC + 300 Mbps WiFi N bands
Share a single internet connection with multiple users
Interchangeable power plugs: North America, Euro, and UK
Router, Wireless ISP (WISP), Access Point, and Repeater modes
Pre-encrypted WiFi for your convenience
Related Posts