TV channels satellite
Receiving Television Broadcast Stations From Satellite TV Companies
September 7, 2022 – 06:22 am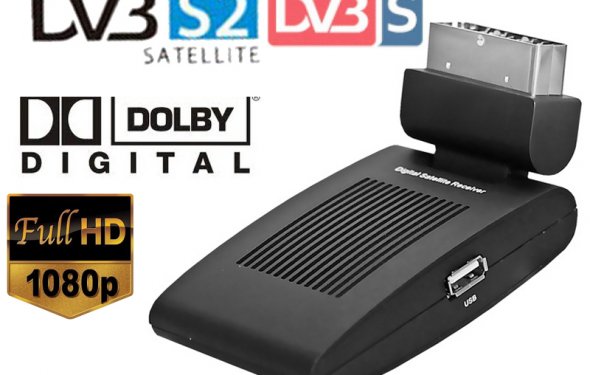 Most satellite subscribers can receive television broadcast channels that originate within their local area, but some channels that are broadcast in nearby markets may not be available. However, subscribers can ask their satellite TV companies if they can add these channels, which may be possible in some instances. This guide provides information that may be helpful to anyone requesting local or out-of-market channels from their service company.
What is 'local into local' service?
With local-into-local service, satellite TV companies retransmit signals from stations located within a particular "designated market area" to subscribers in the same DMA. The Nielsen Company assigns each county to a DMA, based primarily on its measurement of local viewing patterns. Neither the FCC nor the satellite company plays any part in determining which counties are included in particular DMAs.
Satellite service that provides local TV broadcast stations - commonly called "local-into-local" service - is available to most subscribers. For example, as of December 2015, DISH Network provides local-into-local service in all 210 television markets and DIRECTV provides such service in 198 markets. Your satellite company may charge for this service.
Accessing 'significantly viewed' nearby out-of-market stations
If you receive local-into-local service, your satellite TV company may also provide out-of-market broadcast stations assigned to a neighboring local TV market that have been determined by the FCC to be "significantly viewed." These are stations viewable over-the-air by a "significant" number of households in your community.
The FCC posts a list of the stations eligible as significantly viewed signals and the communities in which they are significantly viewed. Your satellite carrier can tell you whether a station is on the significantly viewed list and if it intends to offer the station.
Adding stations through the FCC's market modification process
The FCC can also add other TV stations to your local TV market through the market modification process if the station can show it provides local service to your community and your satellite TV company has the technical ability to provide the station to your community.
This process requires the station, your satellite TV company, or your county government to file a request with the FCC. Subscribers cannot file directly with the FCC. If you do not receive stations from your home state ("in-state" stations), ask an in-state station or your satellite TV company if this process may be used to add an in-state station to your local-into-local service.
(For more information, including the criteria that the FCC considers in evaluating a request from the station, your satellite TV company, or your county government, see the FCC's guide concerning the STELAR [STELA Reauthorization Act of 2014] market modification process.)
Accessing out-of-market stations by 'unserved' subscribers
If your satellite TV company is not offering local-into-local service, or is not offering a particular network TV broadcast station as part of its local-into-local service in your market, and you cannot receive a good signal over-the-air from the local network station, you are an "unserved" subscriber. In this case, you can ask your satellite TV company if it can provide you with an out-of-market station affiliated with the same network.
Non-satellite access to broadcast TV
Subscribers also can receive free, over-the-air, local TV broadcast stations, regardless of whether or not their satellite TV company offers local-into-local service, by installing a traditional antenna for use in conjunction with their satellite service. Your ability to receive over-the-air signals, however, depends on several factors, including geographic location and antenna quality.
For more information
For more information about broadcast TV from satellite, go to . For information about other communications issues, visit the FCC's Consumer Help Center at .
What activities release dopamine?
Why opportunity cost is important?
What theory is charles darwin famous for?
Where is developer option in redmi?
How much intelligence elden ring?
Why math matters?
Where working environment?
How often does favorite win super bowl?
What math is after algebra 2?
When opportunity arises?
Answers how are you?
How how diagram example?
How often multiple choice answers?
Where is important folder in gmail?
What influence completed the final breakaway?
Why algorithm are used?
Which developer to use with bleach?
When internet created?
Where to watch intelligence?
How often should generator batteries be replaced?
How summarize an article?
Industries who need workers?
Which career would benefit from an apprenticeship?
Were machine guns used in ww1?
How much generator cost?
What engineering job pays the most?
Where to answers questions?
Who maintenance break?
How much leader line should i use?
Who developed the let s move initiative?
Why activities are important?
How answer salary expectations?
How many examples of faith in hebrews 11?
How skills dbt pdf?
How many research tasks pokemon go?
When intelligence fails?
How often is the challenge usa on?
Where work in hindi?
When machine learning goes off the rails?
How many opportunity costs are in each decision?
Where from kapil dev?
Were machine guns banned?
How far questions and answers?
Which skills to level elden ring?
Where to graph differential equations?
20 dB In-Line Amplifier Fixed Slope 20dB Satellite Signal Inline Booster Amp LNB Dish TV Video DSS DBS Digital Antenna Coaxial Cable Run Channel Strength, 950-2150 MHz
CE (Channel Master)
This is a high quality fixed slope in-line signal amplifier 950-2150 MHz line booster amp with up to 20 dB gain
For long satellite cable runs. No need for separate power supply. Commercial Grade
Nyrius 5.8GHz 4 Channel Wireless Video & Audio Sender Transmitter & Receiver with IR Remote Extender for Streaming Cable, Satellite, DVD to TV Wirelessly (NY-GS10)
Home Theater (Nyrius)
Easily stream your satellite/cable, DVDs, gaming console and more to any TV wirelessly
Transmit audio and video seamlessly from one room to another without the hassle of installing messy cables
Powerful long range 5.8GHz signal up to 225ft line of sight
Change channels, pause your movie - control your device from another room with the remote extender
4 selectable channels to avoid interference with other wireless devices
LeaningTech SF-9505A Mini Digital TV Antenna Satellite Signal Finder Meter, TV Signal Strength Meter, TV Reception Systems, with LCD Display and Compass, Black&White


Speakers (LeaningTech)




LeaningTech SF-9505A is reliable and accurate, because it is microprocessor controlled.
Signal strength is showed on the LCD-display in the form of thermometer scales and in the numbers 0~99.
In-line IF signal strength meter. Built-in light and electric buzzer.
LeaningTech SF-9505A is able to show pitch of tones on a buzzer. The higher tone, the better signal.
LeaningTech SF-9505A is so sensitive that even can detect the weakest signals.

Channel Master 3 Foot RG6 Digital Coaxial Cable with Premium Compression Connectors (White)


Speakers (Channel Master)




Premium Weatherproof Connectors
Copper-Clad Conductor
Aluminum Shielding
ETL-rated for in-wall installation
White Cable Cover

8-Way Splitter 2 GHz Power Divider 950 - 2050 MHz 1 Port DC Passive Splitter 1 Input 8 Output Satellite High Frequency UHF / VHF Video Signal TV Antenna Coax Cable


Speakers (Channel Master)




The above describe the range of satellite IF (950-2150 MHz) power dividers
These low cost, yet high performance units have many applications in satellite IF distribution systems
Functional diagrams for these units are shown below
The pass DC power from one output to the input (or in the opposite direction)
Thus only one receiver supplies LNB power and controls any voltage switched polarization selection
Related Posts