DirecTV Vs. Dish Network
DirecTV vs. DISH Network vs. Cable
April 17, 2022 – 05:09 pm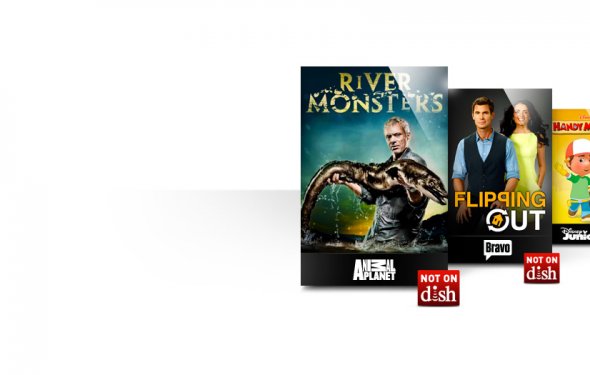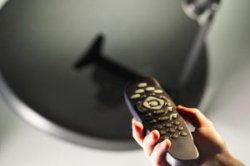 DirecTV claims to be the best television content providers in the business, and through its owners' eyes, it probably is. Of course, its main rival satellite rival DISH Network, not to mention hundreds of cable companies, will be quick to mention that they also possess some qualities that solidly make them the best. Because of this, prospective customers must conduct their own research to decide which company has the most ideal set of features and rates that are the most appealing to their pocketbooks.
DirecTV Overview
DirecTV had its start in 1990, and as of fall 2012 delivered 285 channels via satellite to 32 million customers in the U.S. and Latin America. This includes 170 high-definition channels that can be picked up with a HD receiver. It also offers an HD recorder, a variety of sports packages, bundling of phone and Internet, and a list of movies that can be ordered and watched online.
DISH Network Overview
DISH Network, founded in 1996, also delivers about 290 channels via satellite and had about 14 million customers worldwide as of fall 2012. It was the first satellite network to offer high-definition programming, and also offers a variety of local, standard and premium channels, plus Internet and phone bundling with Dish.net. The company also owns Blockbuster, LLC, which provides retail and online customers with a large selection of movies.
Cable Overview
Cable has the two satellite programs beat, simply by longevity – according to the National Cable & Telecommunications Association, the first system was created in 1948 to enhance poor reception in rural areas. Different communities of the U.S. are served by more than 280 cable companies, which receive approval from local governments to operate their respective franchises. Rates and costs vary, but generally they offer fewer channels than satellite but do offer additional features like bundling of Internet and phone service. As of summer 2012, the NCTA indicates there were about 131 million cable subscribers.
Equipment Needed
DirecTV and DISH Network customers need a dish properly aligned to pick up their respective satellite's signals. They also need a receiver for each TV that they want to watch the programming on and a phone line for program updates. Cable customers need a connection from the nearest cable line into the house, which can plug into a wireless receiver to power several TVs or plug directly into the TV. Each satellite provider also has a DVR-type recording service and DISH Network says that theirs, called the Hopper, has more storage than others and also allows users to skip commercials. Though most cable companies didn't initially have digital programming until a decade ago, effort has been made to bring it to all large and most medium-sized communities.
Downsides
Cable advocates are quick to point out that heavy clouds can distort satellite programming, or even slightly bumping the dish can affect its alignment and the quality of the signal. However, while there are services in the program guide that can help the customer re-align the dish, a cable outage is difficult to fix by yourself.
Availability
DISH Network and DirecTV do require a "line of sight, " which means the dish must be able to point directly at the satellite in the sky - say in the southern sky, in some cases - which is not always possible in areas with many hills or homes surrounded by trees or even other homes. Cable also may not be available in every part of the country or in your home, which would require a technician to physically bring in the wire to connect your TV. The NCTA reports that cable service is available to 93 percent of the U.S., which means there are still some rural areas that have no choice but sign up for satellite if they want additional programming.
Rates
As of October 2012, DISH Network's monthly rates start at $19.99 per month for 55 channels and basic packages go up to $74.99 for 250 channels, plus extra charges for pay channels or additional receivers. HD monthly service fees are waived for each customer under certain plans. DirectTV service ranges from $29 for 140 channels to $89 for 280 channels, plus extra fees for pay channels or receivers. Many common cable services start at $29.99 for around 265 channels.
Satisfaction
DISH Network reports that it's the top in customer satisfaction, value and customer loyalty, according to the 2012 American Customer Satisfaction Index. This ranking includes DirecTV and other cable providers. In 2010, Consumer Reports found that cable service was "mostly middling" but it did have bright points for customers because of its bundling of voice and Internet services. DirecTV and DISH Network were given strong points for channel selection and picture and sound quality, but below cable for service.
Source: techin.oureverydaylife.com
TNP Coaxial Cable (15 Feet) with F Connectors F-Type Pin Plug Socket Male Twist-On Adapter Jack with Shielded RG59 RG-59/U Coax Patch Cable Wire Cord Black
Speakers (TNP Products)
Delivers high performance and versatile full range audio video for your AV audio video device equipment; Accurately transfer quality detailed clean natural pure...
High performance RG-59/U cable for connecting a cable television (CATV), VCR, satellite receiver, cable box, digital router, cable modem, antenna, or other devices...
Manufactured from Quad shielded RG6 coax cable is the perfect choice for DirectTV and Dish Network systems at up to 3 GHz; Suitable for outdoor or indoor use (In-Wall...
Low profile metallic connectors ensure a secure connection and increase durability; Heavy quad-shielding consists of four layers of aluminum foil and braid shielding...
Oxygen Free Copper Lines combined with a double shielding allow for a maximum audio video quality; reduce distortion and signal loss; minimizes return loss, so music...
Related Posts