DirecTV Reviews
TV Service Comparison & Video Review
January 13, 2021 – 08:19 am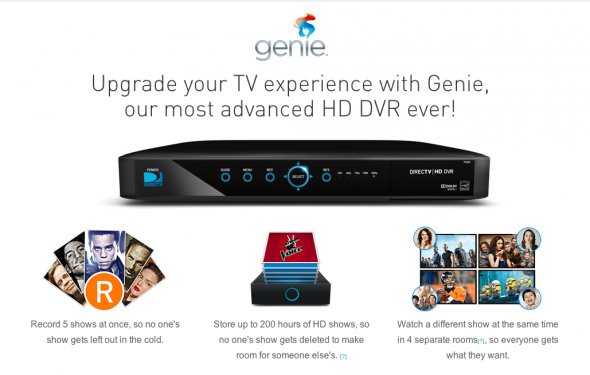 PACKAGES
PRICING
CHANNELS
CONTRACT
SELECT
$50.00/mo$80.00/mo
1st year2nd year
145+
2 yrs

DIRECTV Select Package

Not bad for a basic TV package, but watch out for the price increase.

DIRECTV's cheapest TV package has 145+ channels for $50 a month for the first year. Many channels are new to us (PIVOT, NewsMaxTV, MavTV), but this package does have some of our favorites, such as Comedy Central, Cartoon Network, FX, and more, including Syfy—home of the Sharknado series.

This package has some great channels (we mention more below), including many in HD, but be sure to check and compare first- and second-year prices.

Notable Channels:
ENTERTAINMENT
$55.00/mo$98.00/mo
1st year2nd year
150+

DIRECTV Entertainment Package

It's really just the SELECT package plus ESPN.

DIRECTV's next package, Entertainment, has 150+ channels, and the first-year price is only $5 a month more than the Select package. The small price difference is telling—there isn't much difference between the Select and Entertainment package, except for sports. Entertainment includes ESPN, ESPN2, and Fox Sports 1.

Notable Channels:
CHOICE
$60.00/mo$111.00/mo
1st year2nd year
175+

DIRECTV Choice Package

If Choice has your must-have channel, get it. Otherwise, go with another package

The CHOICE package has 175+ channels. There's more channels for the sports fan: ESPNews, ESPNU, MLB Network, and the NFL Network. There's also IFC, Al Jazeera News, OWN, and others (see more below). The first-year price is only $5 a month more than the Entertainment package, so it may be appealing if you want those 25+ channels.

Notable Channels:
XTRA
$70.00/mo$118.00/mo
1st year2nd year
220+

DIRECTV XTRA Package

XTRA is for the sports completist.

The XTRA package ups the count to 220+ channels, and we think this may be the best package for the all-around sports fan. The previous package has the MLB and NFL Network, but the XTRA package adds the two missing professional sports channels: NBA and NHL TV (in HD too!). Aside from sports, the package adds BBC World News, Sundance, and others (see more below).

Notable Channels:
ULTIMATE
$75.00/mo$128.00/mo
1st year2nd year
240+

DIRECTV Ultimate Package

The non-premium movie channels are nice, but that's about it.

The ULTIMATE package has 240+ channels, but of those additional channels, many are music or niche channels (El Rey, FXX, DIY Network). There are a few non-premium movie channels added, such as Encore and The Movie Channel, but that's about it. We're not sure why the Ultimate gets its own TV package, but it's always nice to have options.

Notable Channels:
PREMIERE
$125.00/mo$181.00/mo
1st year2nd year
315+

DIRECTV Premier Package

The Premiere package has the most channels and a high price to match. There are 315+ channels, including premium movie channels, such as HBO, Cinemax, Showtime, and Starz. And just when we thought we'd seen all the sports channels, this package adds more: ESPN Classic, Root Sports, Comcast Sportsnet, and others (see more below). There's also the Outdoor Channel… now, we've mentioned everything.
HDMI Cable 20 FT - 2.0 HDMI Cable 4K Ultra-High Speed ( 20 FEET Long ) Supports Ethernet Audio Return ( ARC ) 4K Ultra HD 2160p / Bandwidth up to 18Gbps / 3D HD 2 X 1080p Ready - 20ft Braided Nylon Cord with Gold Tip Connector
Speakers (UCC)
HDMI cable 2.0 - Newest standards of HDMI version 2.0b - Significant upgrades to allow 4K resolution at 60 frames per second (fps) with dynamic synchronization of...
2.0 HDMI cable 4k ultra-high speed upgrades include - 4K resolution at 60 Hz - Increased bandwidth to 18Gbps - Up to 32 audio channels for a multi-dimensional immersive...
Other features of HDMI 2.0 include the Rec. 2020 color space, 4:2:0 chroma subsampling, 25 fps 3D formats, 21:9 aspect ratio, the HE-AAC and DRA audio standards...
Full metal connector, HDCP Compliant , 28 AWG , Triple Shielding , with Gold-Plated Connectors with Braided nylon sleeving - Available in multibale Lengths, 1.5ft...
HDMI Cable - Compatible with HDTV, Blu-Ray player, PS3, Xbox 360, Apple TV, Roku, Boxee, PC, Mac, stereo, monitor & projector
Related Posts