Dish Network customer service Reviews
Consumer Complaints and Reviews
October 11, 2023 – 05:22 pm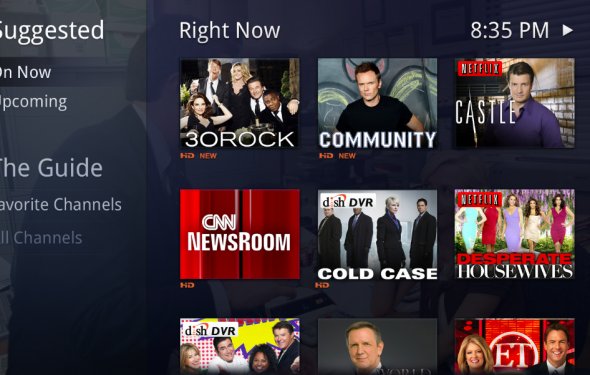 So, where do I begin? We have always had problems with Dish since day one! From billing issues, internet problems, from the technician not wiring the equipment right and not fixing the problem for DAYS, etc. We lived in an RV for almost 2 years and had Dish services since we moved in. We have always paid for THREE bedrooms even though we did not use them. I figured it would be easier later on down the road when we finally got our house. They said that the technician would just have to come hook it up without any charges since we've been paying for it. We've always tried to get DirecTV but always had to put a large down payment so we just stuck to what we could afford. When we finally got our house that was on the SAME property and our services needed to be moved less than 10 yards. We finally got DirecTV installed and wanted to switch services ASAP because we were tired of the poor services from Dish.
Apparently, I "signed" a contract for another 24 months so when he came out and installed the rest of the rooms, which I NEVER SIGNED. My credit card would be charged $480.00 for canceling my services since I signed for another contract. I asked the representative to send me a copy of that paper and It took over 15 hours to receive it. Looking over the documents I do not recall signing them or even read when the technician came out. It had several signatures on it and it just looks fake or like it had been electronic signed with ALL OF MY SIGNATURES SIGNED EXACTLY THE SAME WAY. Think about it, Can you get 5 signatures exactly the same on paper?
I called Dish and confronted the situation and asked a simple question, "When your technician comes out do you have the customer sign documents on paper or is it a electronic signature?" She completely avoided the question. I finally got it out of her and recorded the conversation where she finally said that the technician has you sign the paperwork, nothing is electronic. I have other paperwork that they sent me that each signature is different and you can tell that it is actually a signed copy from me. They said we had our services for a year and 6 months. I said that was fine. I will pay out the 4 month different to get out of the contract, and they said since I signed the new contact now I owe 21 months early termination fees.
I have already contacted my attorney about this situation and provided the forced signed documents by Dish and we have been dealing with this battle. I highly suggest that you stay away from Dish Network!!! Pay the extra money to get better services. It will be better in the long run. I wouldn't even give them one star. They don't deserve it!
See also:
Source: www.consumeraffairs.com
Heritage, 15 inch Black Ceramic Pizza Stone - Professional Grade Baking Stones for Oven, Grill, BBQ- Non Stain- with Pizza Cutter


Kitchen (Heritage)




Heats up #50% FASTER than other pizza and baking stones.
#CLEAN, will not stain and washes to like new condition every time.
#ODORLESS and will keep your pizza tasting great
#CERAMIC GLAZE so pizza can slide onto and off of baking stone with ease
#DURABLE, will not crack in oven and guaranteed to last a life time.
Professional Grade Strong Kitchen Silicone Spatula . Perfect for Baking,Tasting,Mixing,Cooking,Flipping,Turning,Decorating.Hyginic Solid Utensil set. Size 11 Inch(Red)
Kitchen (Home Kitchen USA)
BUY IT NOW AND DECIDE IT LATER: Use it for a week in home and decide it later. We are offering No Questions asked warranty to have you feel comfortable when you...
MULTI PURPOSE UTENSTIL: Our Spatula can be used as cake spatula,scraper spatula for Jars, cooking,baking,decorating and Turner spatula.Cleaning is easy crazy.Just...
FLEXIBLE, RELIABLE AND CUTE: Imagine how nice it would be to get a compliment from your loved ones on the tasty cakes, pie and food you make with this. These are...
PROFESSIONAL CHEF QUALITY: You will feel pride and proud to use our coloroful spatulas in your cute kitchen.Transform yourself from cook to a Chef.Removing fried...
SHOW US YOUR LOVE by buying our product,we are a start up company and quality is our top most priority. We need a happy and valuable customers like you. Click on...
Related Posts